SDSP's banknote counters
The banknote counters machines proposed by SDSP have a price in line with the market and solve a series of problems for those who have to "count" many banknotes.
First of all, the banknote counters with SDSP value are professional machines. In fact, these are flexible and multifunctional bill counters, which adapt to various needs and are also able to perform mixed banknote counting sessions.
Functions of the SDSP banknote counter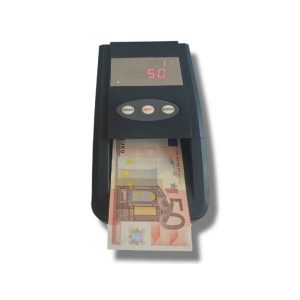 Some of these, for starters, also have the function of a coin counter and can be suitable for any type of banknote.
In fact, even when inserting broken or "mistreated" banknotes, the count is not wrong and possibly signals errors.
Broken or "mezzanine" banknotes, as well as banknotes of various denominations, as well as tickets (meal vouchers or petrol vouchers), with SDSP's bill counters machines find their right "way" and are not "skipped".
This also facilitates final counting, without the need for manual re-counting and often in seconds.
The machines that SDSP offers and that you can find below are functional also with respect to the type of needs.
For those who have a small business or you have a walking activity then the Tellermate T-iX R2000C Banknote Counter is right for you: practical, light, easy to use and affordable
Professional banknote counter
For those looking for a professional banknote counter, the 3,000 Series has features that you might like: high batches of banknotes, 5 levels of counterfeiting, speeds of up to 1600 banknotes per minute.
Minimum guarantee of 1 year, they also enjoy all the SDSP assistance service, so in case of problems the "prompt intervention" of the company is triggered.
Banknote counter – Coin counter Tellermate T-iX R3000

The Tellermate T-iX R3000 system incorporates best practice to maximize productivity and increase efficiency. The largest retailers get from the first day an increase in efficiency in cash management operations of 15%. Using automatic data transfer, the series

T-iX-R3000 can offer a simple and non-invasive connectivity, or a real and complete integration. Keep control of all your cash, especially if you make numerous shifts and lightenings during the day.

Download Depliant Tellermate T-iX R3000C