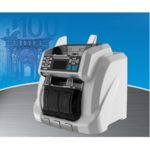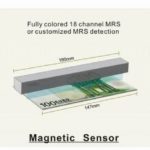 Banknote sorter 2 pokets BCS-160
Warning: the product is no longer for sale!
For those who had purchased it in the past we still guarantee technical assistance.
For more info contact us here
THE BCS-160 model is an Non-stop 1+1 pockets banknote discriminator banknote sorter which is cost effective,reliable,and heavy duty machine. It is equipped with DOUBLE CIS, with the latest and advanced counterfeit detection technology,it is very easy to upgrade the software by USB to fit the new issues and new counterfeit banknotes.
Also it can collect banknotes images both through USB and LAN port. This machine is ideal for bank tellers and CIT company where banknotes need to be counted.This machine is ideal for bank tellers and CIT company where banknotes need to be counted.
ECB TESTED product with 100% SECURITY
UPDATED FOR ALL THE NEW EURO BANKNOTES INCLUDING THE 50 EURO NEW OF NEXT EMISSION.
Download Depliant BCS-160
Description
Additional information
Description
Warning: the product is no longer for sale!
For those who had purchased it in the past we still guarantee technical assistance.
For more info contact us here
Banknote sorter BCS-160 has:
Compact size
It can be placed even on small table.
TFT Screen
It has clearly visible 3.5 inch TFT screen.
Multi-currencies Capability
It can be installed with 14 different currencies in one machine at most.
Reliable Counterfeit Detection
It can detect the note by UV, MG, MT, IR, CIS and serial number.
Serial Number Read and Print
It can read serial number from both sides, output and print the serial number.
Easy Upgrade
It can be upgraded through USB memory stick or PC interface for the new currency and improved software.
Banknotes Info Collection
It can support to collect the banknotes image, UV, MG, IR information through USB or LAN port,
RIBAO engineer can use those information for software development.
Easy Jam Removal and Sensor Cleanning
It is easy to open the passage from rear side to clear jammed notes and clean the
sensors.
Dust Proof Cover
Its distinctive dust proof cover is very good for users' health.
Find out the others banknote counter!