SDSP coin counters
The coin counter machines supplied with SDSP are highly functional systems for quickly counting, selecting and valuing a large quantity of mixed coins.
SDSP professional coin counters: features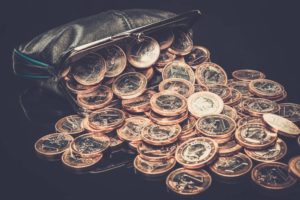 Each machine has different built-in features, depending on the model chosen.
There are professional coin counting machines that allow you to quickly count different types of coins simultaneously (1-2-5-10-20-50 cents and 1-2 Euros)
Some of these also allow insertion into pipes (we also supply the complete kit)
Or there are other simpler ones which, besides counting, divide the various coins into collecting drawers.
Of course it depends on the type of use and the amount of coins you have to count every day.
But the solutions are manifold and for all the uses currently necessary in commercial activities, of banks, or of other subjects who "handle" many "pennies"
Coin counter price
The of a machine separates SDSP coin counter depends on the type and amount of activity you need to do.
For all needs, prices range from 120 Euros upwards
Coin Counter 8 drawers

Coin Counter 8 C Coin Selector is a highly functional system for counting, quickly selecting and enhancing a large amount of mixed coins. Thanks to the special handle it is easily transportable making it comfortable for any traveling use.

Count and separate all 8 Euro coins by selecting them in the appropriate containers. When the count is complete, the total value in Euro appears on the display. With the REPORT key it is instead possible to know the exact number of the individual pieces present in the various containers. The total amount of the count, which can be free or pre-set, is displayed automatically.

Equipped with an internal memory to keep stored your coin preselection operations even when the machine is off and an RS232 serial port for adding a convenient external display (OPTIONAL).

150,00

€

+iva