The 3 best note counter
andrea
Only from SDSP you find the best note counter to keep your collection safe!
Counting money, in this specific case, counting it without one of the best note counter is one of the most controversial activities for men. If in fact it is undeniable that money is and one of the things that people like best, as is having a lot of money to spend, handling money can be considered vulgar.
In fact, those who have many banknotes to spend usually back off when they have to pay or collect the amount due. In the first case it usually relies on credit cards or similar, while in the second it uses intermediaries.
If you are like us, that is a common mortal who doesn't have immense amounts of money, you must know that there are valid reasons why you should not handle cash and use a machine to detect banknotes to do so.
Money, in fact, passing from hand to hand and from pocket to pocket, could become contaminated with materials that we cannot even imagine having ended up on it. In essence, handling money, banknotes or coins, is an unhygienic activity.
How then do people protect themselves who cannot escape from handling their banknotes with their own hands because of their work? Simple: by using a bill counter machine.
A bill counting machine or simply a banknote counter is a particular device that is able to perform multiple functions. For example, note counters are able to count banknotes, even if they are of different denominations and values or, depending on the model, they are able to recognize if they are false thanks to their banknote detection mechanisms. So a bill counter could be used as a money detector machine too.
So let's think not so much about some billionaire Emir, how much more realistically, who owns a business or who has to count and separate money all day for work. How would these people perform their duties in peace? For these reasons we have tried to summarize the best note counter that you can find within this site below.
BCS-160 Mix Value Note Counting Machine with Fake Note Detectors: counts, verifies, enhances and divides banknotes with 2 pockets
BCS-160 It counts, checks and enhances banknotes, mixed, with a triple sensor composed of Magnetic Tag with security code control and decoding for the detection of counterfeit banknotes, UV and MG for further confirmation and double CIS-IR sensor for dimensional control.
The 2-Drawer Banknote Detection has a system with triple fake control and is certainly the top of the range and innovation available at the moment. It's simply perfect if you need a money detector, that's also why this considered on of the best note counter!
ECB TESTED Product with 100% SAFETY
UPDATED FOR ALL NEW EURO BANKNOTES INCLUDING THE NEW 100 + 200 EURO OF NEXT ISSUE.
Find out here the note counter price!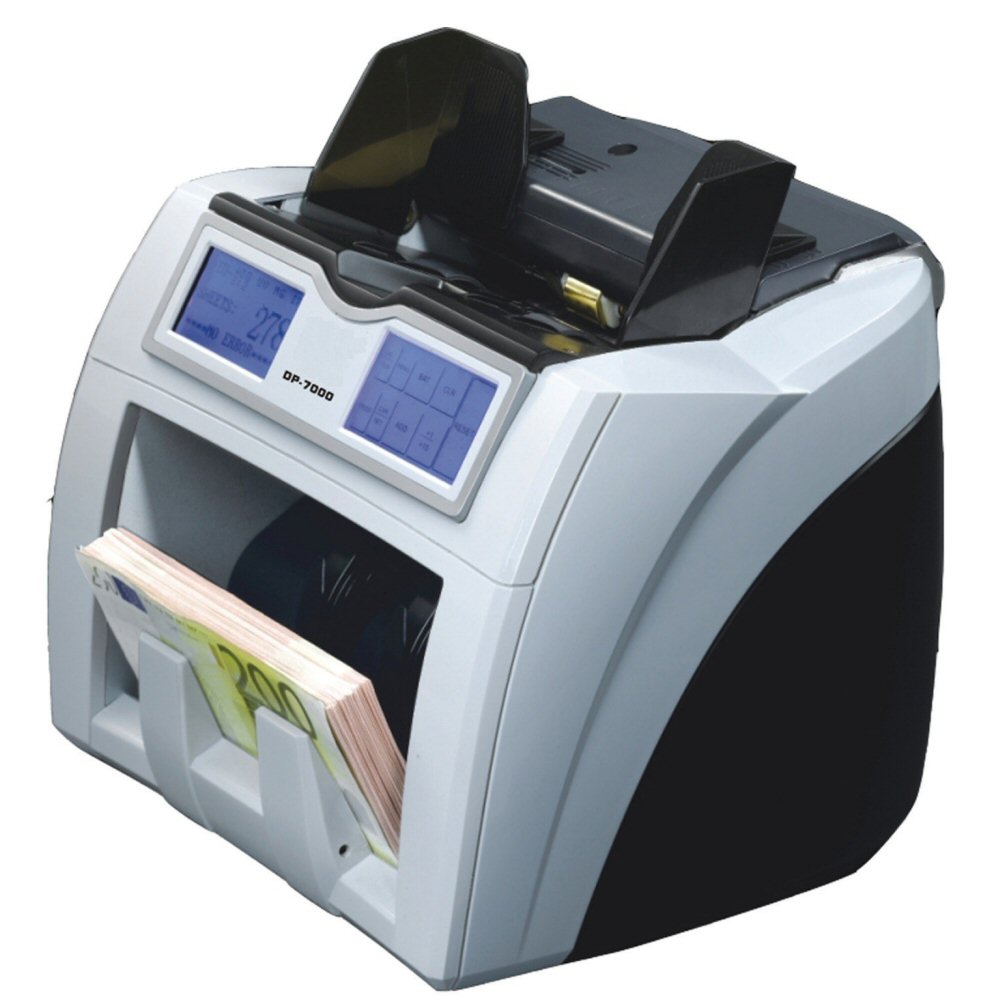 DP7100/E/3D Value Mix Bill Counter full options
DP-7100-E 3D CASH COUNTING MACHINE with front loading, equipped with a touchscreen control panel, counts, verifies and values the total of the banknotes inserted. This is for EURO, US Dollars, British Pounds and Swiss Francs.
Controls and functions are set with the simple touch of a finger, while the display on the side allows the reading of all the amounts and / or pieces counted.
Value Counter DP-7100-E 3D, if connected to the external printer (optional), also prints the receipt of the counts made on thermal paper.
Successfully approved for detection of forgery by the European Central Bank.
Find out here the price of the bill counter machine!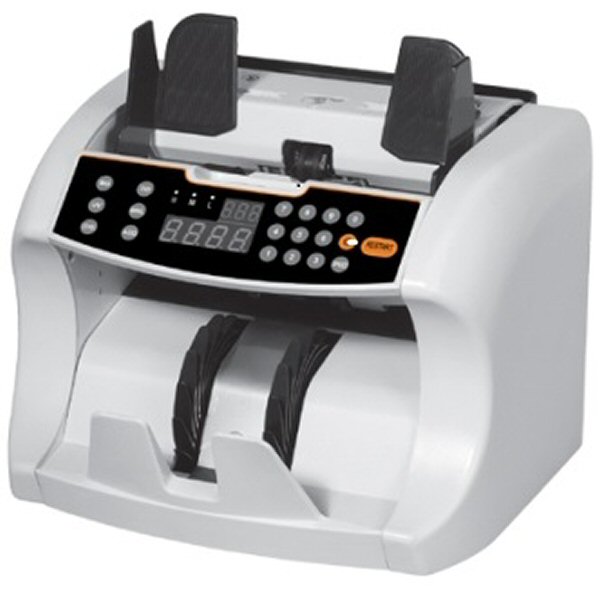 Banknote Counter SDSP-20 with money detector MG + UV + MT + DD
SDSP-20 MG + UV + MT + DD professional banknote counter is a truly complete machine.
First of all it allows to set 3 types of speed: 600, 1,200, 1,500 notes per minute. In addition, the automatic and manual start could be set as well as the possibility of mixed banknotes.
SDSP-20 MG + UV + MT + DD professional bill counter also features a 4-digit counting display and a 3-digit preset display.
It allows to detect errors both in the case of a chain-linked, half-jammed banknote and has a load capacity of up to 300 banknotes.
It allows an excellent peeling also for worn and small denominations banknotes, also recognizing also banknotes of different orientation
The 1-year product warranty, ROHS compliant, as well as all the assistance and any repairs provided directly by SDSP complete the "range of services" available for the SDSP-20 MG + UV + MT + DD note counter machine.
Discover the professional bill counter price here!