The 3 best coin sorter
andrea
Rely on the best coin sorter by SDSP to save time and not lose a penny!
If you have a business such as a bar or a tobacconist then you will surely be dealing with an exorbitant amount of coins every day and you will most likely find yourself in trouble without a coin sorter.
The items that are on sale in your business mostly have a price that can possibly be paid by coins. And yes, your cash register helps you keep the accounts but .. surely it doesn't help you to divide the coins automatically or to understand if it is false coins or very similar to the euro that by mistake could be used to pay you.
This is why it is essential for you to use an instrument such as a coin sorter.
Which counter and split coin machine to choose? The top 3 best coin sorter according to SDSP
When it comes to choosing a device to count coins, there are many variables to consider. We can therefore understand that making a sensible choice is not easy.
For this reason we have decided to summarize in this article the 3 best coin sorters you can find on our site.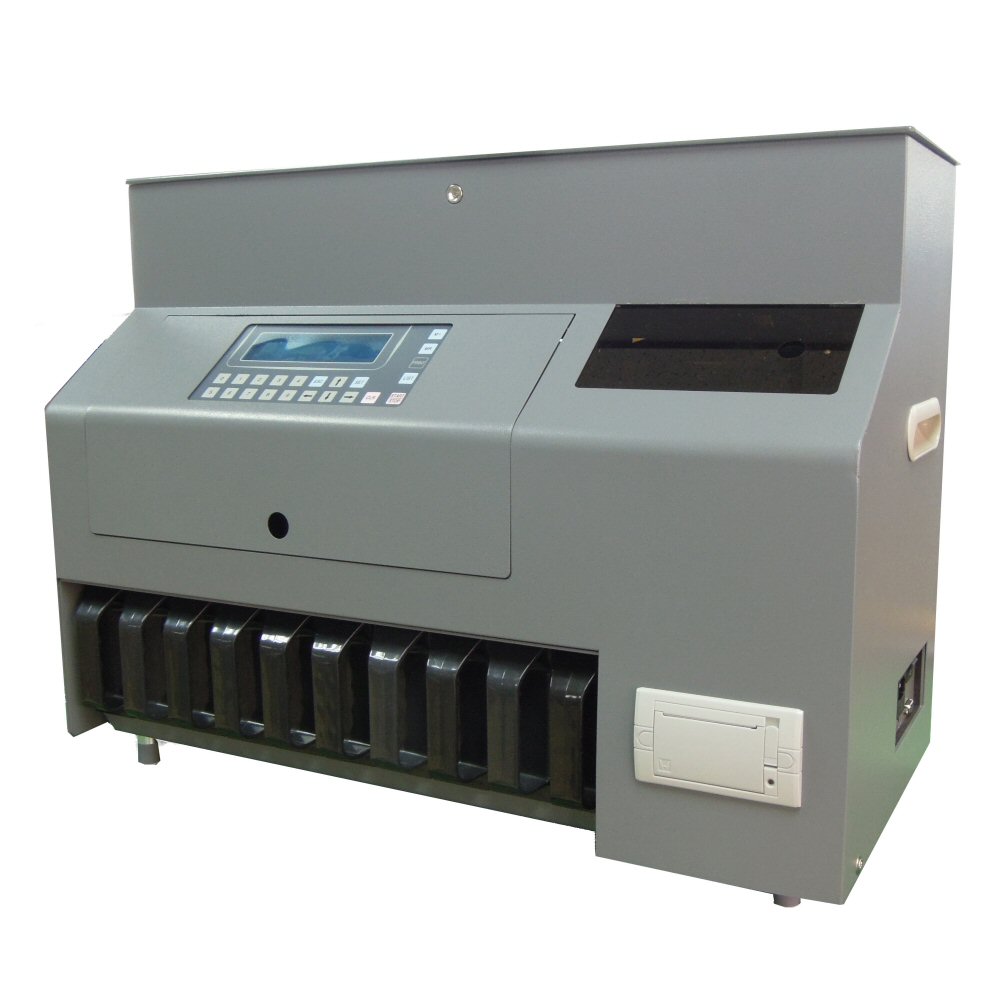 CS910S coin counter and money detector
COIN SORTER 910S is the professional coin sorter suitable for all those activities that need to count and divide huge amounts of coins quickly. It is a strong and sturdy machine with a very resistant mechanics and cutting-edge electronics. It has a large backlit LCD display on which all general and single item counting reports appear. Count and divide all the Euro coins by selecting them in the 8 special containers with an accurate verification of the false ones.
False or different currency coins are diverted to the 9th container (scrap) and are not counted.
It is also possible to display the total of each coin on the display. Equipped with an internal memory to store your Vs. coin preselection operations even with the machine off.
Equipped with an INTEGRATED PRINTER on the front to print the counts made on thermal paper.
Find out here the counter coins price!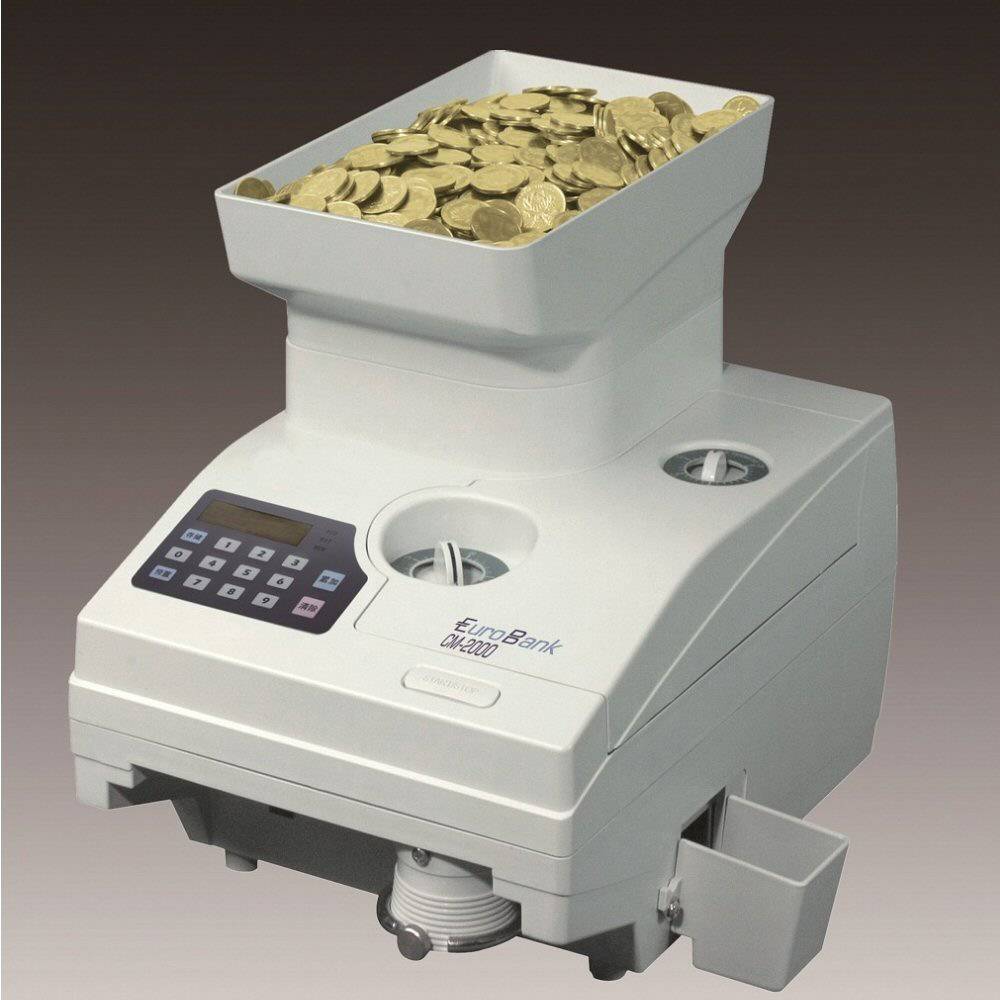 CM2000 coin counter
Coin Counter CM2000 is a robust machine suitable for counting coins or tokens from all over the world. This model can be used in banks, supermarkets, in the gaming industry and in parking companies, given the very high speed of coins it can count (2,300 coins per minute). The attack on the front coin bag allows you to divide the coin denomination chosen to count while the side one allows you to have a mix of the remaining coins. With the optional set of coin tubes, you can wrap the coin counted in the paper tube for the formation of rolls of packaged coins. It is also possible to display the total of each coin on the display, pushing just one button. In automatic mode the total amount of the count is displayed, which can be free or pre-set.
Find out here the price count and divide coins machine!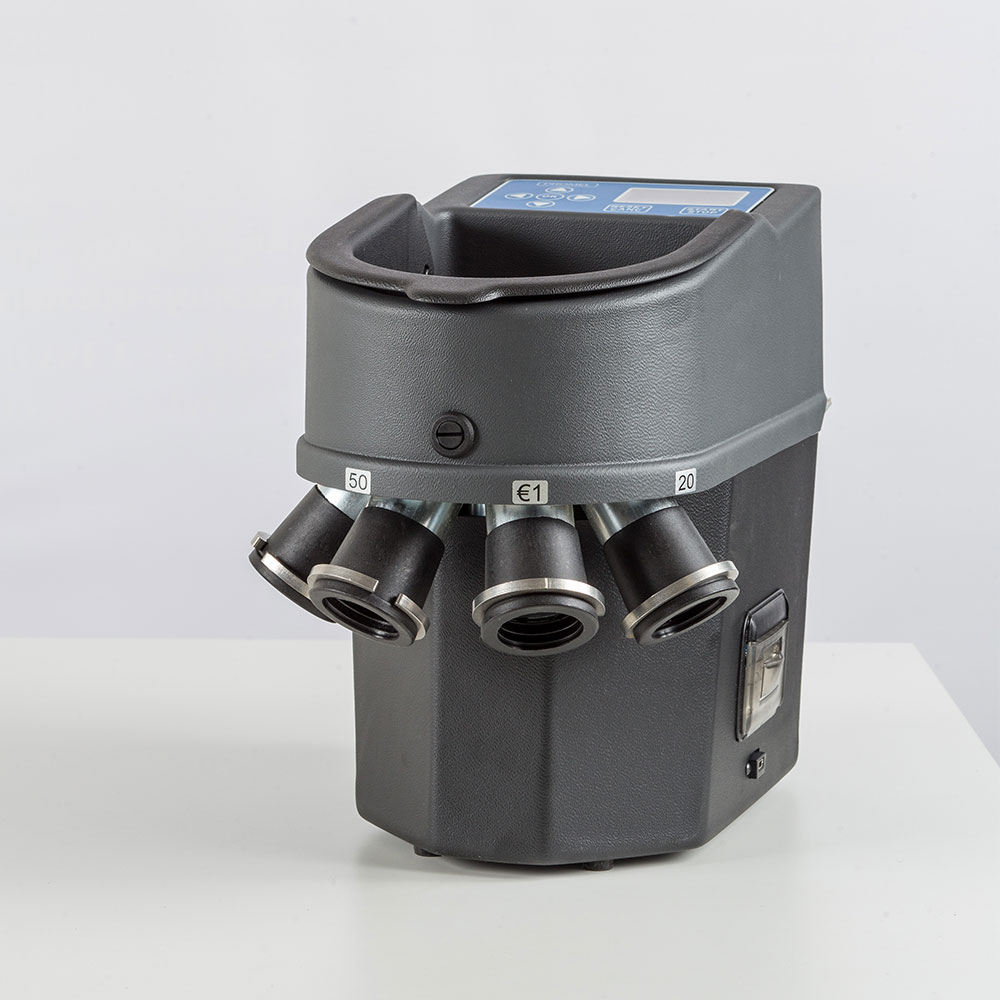 Coin Counter CD401-M
Coin Conter CD401-M machine is equipped with four exits in order to divide the coins from 50 cents, 1 €, 2 € and immediately after the first exit the result is a mix of the remaining coins: in this way the CD401-M allows you to separate the most important coins from the others that will then be recounted. However, the accounting and valuation of each single denomination of the processed coins remains. Very useful for all those who have to deal during the day with a high amount of "wedges", Coin Conter CD401-M is the ideal solution for not wasting so much time counting coins to be paid in the bank (for example).
Count Split Coins 401: additional features
Thanks to its integrated management system, it is possible to set the stops, for each output, in programmed quantities for the formation of bags or tubes of coins. In fact, in addition to counting and using some perfectly suitable accessories, with the Coin Counter CD401-M machine it is possible to transfer data to a PC to be processed with specific management programs and issue a receipt for all the operations performed.
Find out the coin counter price here!