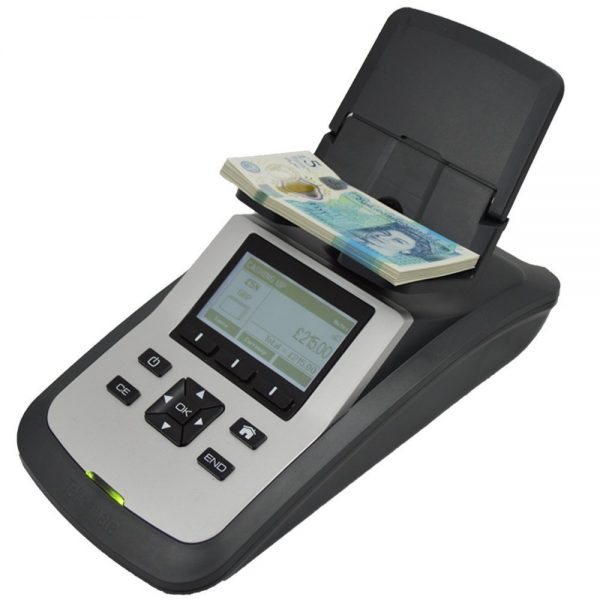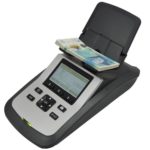 Banknote counter – Coin counter Tellermate T-iX R3000
The Tellermate T-iX R3000 system incorporates best practice to maximize productivity and increase efficiency. The largest retailers get from the first day an increase in efficiency in cash management operations of 15%. Using automatic data transfer, the series
T-iX-R3000 can offer a simple and non-invasive connectivity, or a real and complete integration. Keep control of all your cash, especially if you make numerous shifts and lightenings during the day.
Download Depliant Tellermate T-iX R3000C
Description
Additional information
Description
Quickly start your day with the Tellermate T-iX R3000. Check the cash desk to prepare your cash at the first transaction. Use the Tellermate T-iX R3000 to carry out spot checks, verifying the correspondence of the cash drawer with the total of the Pos.
Flexibility in selecting the coin size: in rolls or pouches, loose in Tellercup inserts or in universal content.
Flexibility in counting discount coupons, restaurant tickets, banknotes with cable ties or clips.
Dedicated transactions to carry out the cash count and the preparation of the related cash fund, or to make a cash discount or a bank deposit.
Dedicated key to select the desired cash desk between the 4 programmable values
9 keys for easy use by the user, LCD screen and printer or PC port.
– Portability, powered by mains or rechargeable battery
– Double currency
– Auto-add / Auto-roll for fast and systematic counting
– Configurable order of denomination count
– Printer port for the optional TY printer for instant verification and discrepancy purposes
– (Checks and credit card) responsibilities do not count on the alphanumeric keyboard
– Desktop computer functionality
Tellermate T-iX R3000
Weight: gr. 1300 Dimensions: 28 x 15 x 15 cm (includes the hod) Voltage: AC 100-240V
Batteries: NiMH 7.2 V rechargeable Exposure: LCD 60 x 42 mm Packaged weight: 1400 g
Loading capacity: 1.5 kg coins (300 notes) or 1.5 kg coins + container 
Find out the others banknote counter!
Additional information
| | |
| --- | --- |
| Weight | 1.3 kg |
| Dimensions | 28 × 15 × 15 cm |