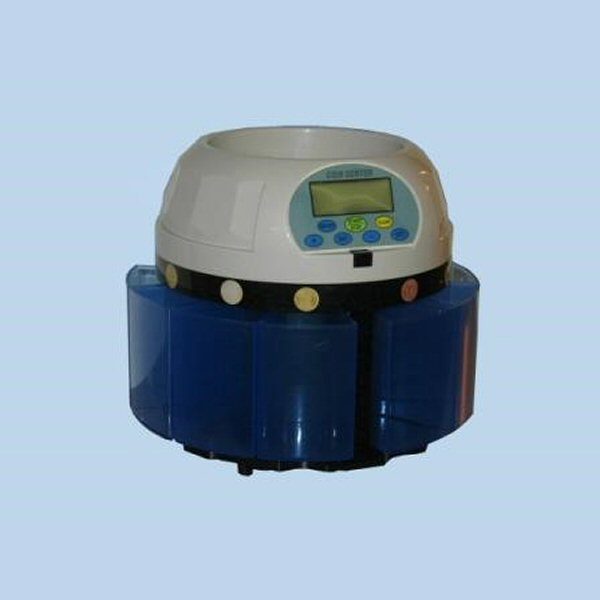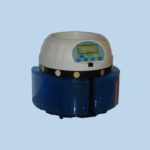 Speed Coin Sorter 8 drawers
220,00€ +iva
Speed Coin Sorter 8 C is a compact and easy-to-use coin sorter designed specifically for Euro coins
Download DEPLIANT
Description
Data sheet
How does it work
Description
Speed Coin Sorter 8 drawers C is a compact and easy-to-use coin sorter designed specifically for Euro coins. Coin Sorter 8 drawers has the function of selecting, counting, pre-selection in predefined batches, displaying the value and the number of pieces counted for each cut. All this in one operation but with a counting speed of 650 coins per minute!
After counting, the coins are carefully separated into eight special drawers that, unlike the other coin counters, have a loading capacity of up to 400 pieces.
It is also possible to display the total of each coin on the display, pushing only one key. Equipped with an internal memory to keep stored your coin preselection operations even when the machine is off.
- Counting speed: 650 coins per minute
- Stop: Automatic and manual
- Storage capacity: Up to 400 pcs. in the drawers
- Loading: Mixed coins in the stacker with automatic division in the drawers
- Color: light gray and blue drawers
- Liquid Crystal Display: 4 characters
- Display: 3 characters
- Method of advancement: Clutch
- Weight: 5.3 Kg
- RS232: YES
- Start: YES
- Technology: Electronics
- Operating temperature: 0 ° - 40 °
- Recognized currency: Euro
- Voltage: 220 Volt / 90 Volt
After inserting the mixed coins into the stacker and pressing the START button, the Speed Coin Sorter 8 C divides the coins into the 8 drawers, accounting for and highlighting their contents in the display. It is possible to set the stops, for each exit or to programmed quantities, for the formation of bags and tubes of coins.