Coins: from the origins of civilization to the counterfeiters' incivility
andrea
Let's retrace the origins of money together, the origins of the development of civilization, up to the counterfeiters' incivility
In our daily experience we often deal with coins. This is because coins are essentially a payment instrument, a medium of exchange with which we pay others when we make purchases or through which we are paid.
The origins are very ancient, even several centuries before the birth of Jesus Christ. It is thanks to money that the concept of coin has developed and all that derives from it.
But how did we get to today's coins? What are the characteristics of the Euros that are counted through instruments called coin counter and coin sorter?
Let's see together what are the most important stages up to those who try to ruin this mechanism: the counterfeiters.
The origins of coin
It has been a long time since the minds have replaced the barter now. A step that became indispensable given the need to have an instrument accepted as a payment by all economic operators, that is, an asset with its own intrinsic value. An asset that has these characteristics:
non-perishability, a characteristic that allows to preserve its value over time;
availability, to encourage its diffusion in exchanges, which in turn determines a widespread acceptance, which in turn further increases its diffusion, triggering a multiplicative mechanism;
verifiability, a feature that reduces the uncertainties associated with payment and therefore increases the acceptance of these goods as a means of payment release;
divisibility, the commodity coin must be divisible to some extent.
Only in this way, in fact, was it possible to progress towards the concept of money in a path that first saw the use of precious metals to mint them, then coins with an intrinsic value, and then moved on to the introduction of banknotes and coins with a nominal value, abandoning forever any bond with gold.
The Euro; our currency today
Even today's coins have the 4 fundamental characteristics described above, however, over time, they have evolved constantly.
The euro coin series consists of eight denominations with the following face values: 1, 2, 5, 10, 20 and 50 euro cents, and 1 and 2 euros. In addition, the eight coins differ in size, weight, material, thickness and color, as well as in the configuration of the edge with respect to the adjacent cuts. These features facilitate their recognition by people with visual or completely blind problems.
The euros have a common European and a national side, with a design freely chosen by the Member States with the sole obligation of the presence of the 12 stars of the European Union. However, even if they have different national sides, the coins can be used and circulated in all the euro acceding states, regardless of the issuing state.
Coins suspected of being counterfeit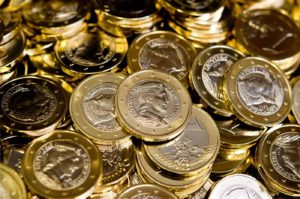 Before storing the coins safely in your cash register and from there, for convenience, stack them in a Coin dispenser like Euro dispenser or in a Waist Bag EuroBaghowever, it is always good to check their authenticity. Moreover, counterfeiters, both of coins and banknotes, have always existed, ever since the coins were invented.
Especially if you belong to a bank, or to the company Poste Italiane, to an enterprise or investment company, to a financial intermediary and other subjects identified by Council Regulation (CE) No. 1338/2001 of 28/06/2001, when counting the coins with a special coin counter you run into a counterfeit one is obliged to withdraw it from the market.
Furthermore, after having issued a withdrawal report to the presenter, these subjects must immediately forward the suspected counterfeit coins to the National Analysis Center (CNAC) set up at the State Printing and Mint Institute.
Often, however, counterfeit coins are not checked adequately: this is because on the one hand the counterfeiters' technique is very advanced, but also because, given their reduced value, they are not checked adequately. For this reason I want to emphasize that the only way to know for sure if a coin is fake or not is to check it with a coin sorter with detection of fake coins like this one here!
Coin security features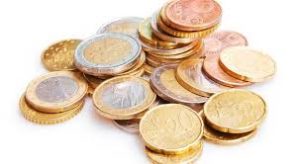 Staking in a counterfeit coin, especially when using a professional coin counter, is not at all uncommon although euro coins are produced with advanced technologies.
For this reason, they have security features, verifiable by automatic devices, which make counterfeiting difficult and can be used in vending machines throughout the euro area, regardless of the country in which they were minted.
Thanks to a sophisticated manufacturing process, the higher value cuts (1 and 2 euros) are made with a layered and bimetallic composition that gives particular magnetic properties.
The 2 euro coin has a fine inscription engraved on the edge, different for each country. The 10, 20 and 50 cents coins are produced with a special alloy (Nordic gold), difficult to melt, therefore to counterfeit, and used exclusively for minting.